Map Unavailable
Date/Time
Date(s) - 31/01/2022
7:00 pm - 9:00 pm
Online event:  https://www.eventbrite.co.uk/e/it-could-be-any-one-of-us-by-alan-ayckbourn-a-comedy-thriller-tickets-229907378157?aff=ebdsoporgprofile
Digital Communicators presents It Could Be Any One of Us' by Alan Ayckbourn with guest stars Dec Cluskey and Andrew P. Bennett.
About this event
This Virtual, amateur Production of 'It Could Be Any One of Us' is presented by arrangement with Concord Theatricals Limited on behalf of Samuel French Limited. www.concordtheatricals.co.uk
A comedy thriller, who is the murderer? Will you guess?
Imagine a decaying Victorian-built country house somewhere in the North of England in the 1980s. It is the home of three artistic siblings: Mortimer, Jocelyn, and Brinton, none of whom are successful.
When Mortimer decides to leave the family home and fortune to an outsider, mayhem, mystery and murder ensue.
Who will be the murderer and who will be murdered?
This play is presented by Digital Communicators which is an Advanced Speaking Toastmasters club specialising in Online Presence.
As a club, we are adaptive and innovative while creating a myriad of opportunities for our members. By providing a safe and supportive environment, we thrive in this world of online communication.
We have a variety of entertainment, educational and digital tips at each meeting.
We help our members to improve public speaking in this fast-evolving online world. We know good virtual speaking does not follow the same rules as a good in-person presentation, so we help our members to build expertise in using digital tools including Zoom, Prezi, OBS and live-streaming.
Parental Guidance Recommended: Flashing lighting effects and mild bad language references.
Production & Technical Team
– Producer Andrew P Bennett
– Nik Lakhani + Julian Cereceda +Mar Cano
– Publicity Pamela Benjamin + Kavita Dulai
Zoom Links will be provided nearer the event.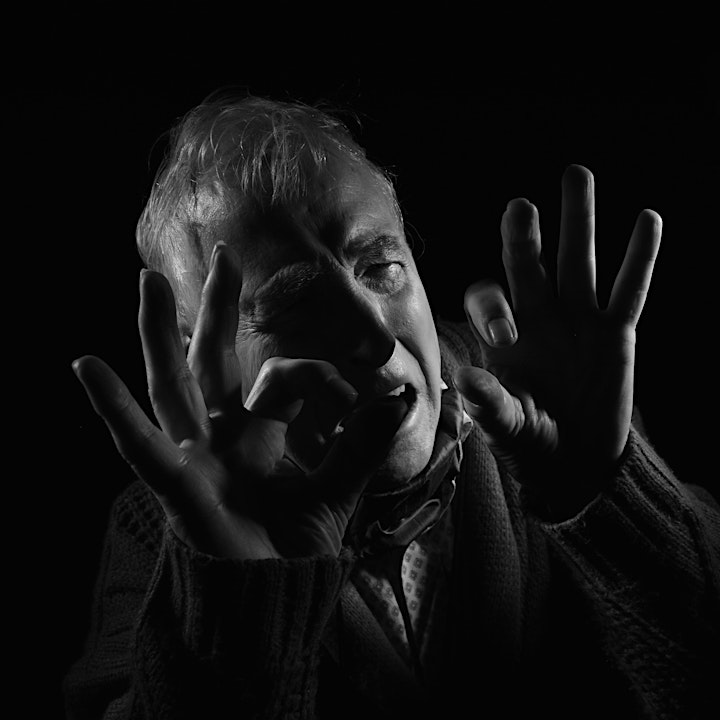 Mortimer Chalke, a Composer is played by Dec Cluskey
Mortimer has inherited the family fortune. He is a composer whose works are never heard despite winning a very humble composition award during his teenage years.
Dec is an experienced entertainer with a demonstrated history of working in the entertainment industry. Skilled in improvisation, sound, performing arts, pop, after dinner speeches and live events. A strong media and communication professional who graduated from O'Connell Schools and The College of Technology, Dublin.
He is a founding member of the group, The Bachelors. Throughout the 1960s the Bachelors racked up hit singles and albums.
Dec Cluskey DTM is Secretary of Digital Communicators and contributes his technical and professional perspective.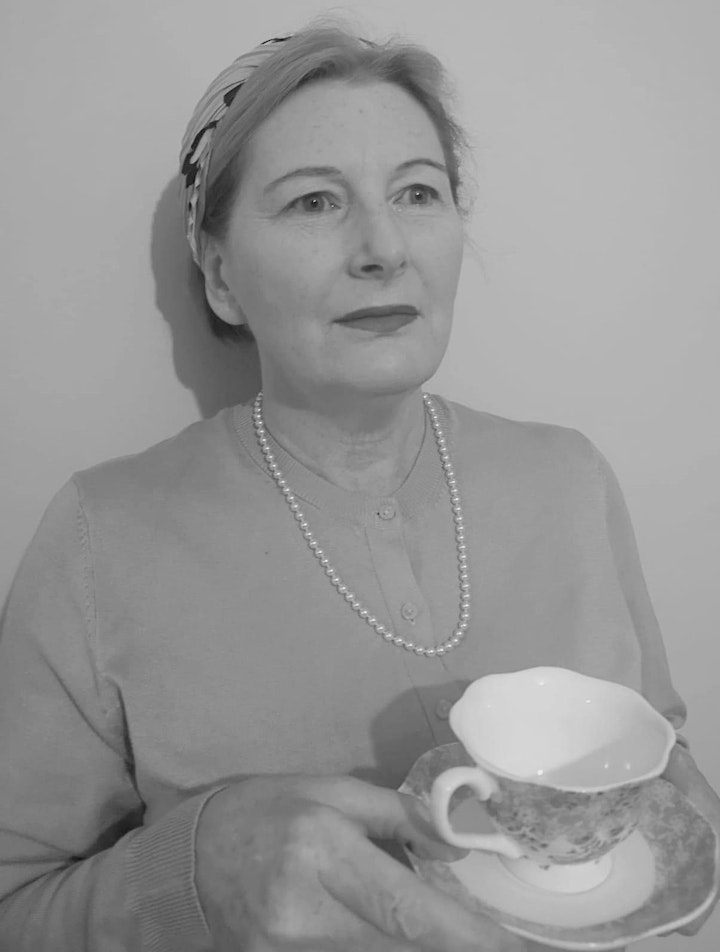 Jocelyn Polegate Chalke. A writer of Detective novels is played by Colette Ainscough
Jocelyn is Mortimer's sister and is a crime writer with a difference. She has never managed to solve any of the crimes she has written about, so her 34 books remain unfinished and unpublished.
Colette entered the world of academic learning as a mature student in 2008 when she enrolled in a Certificate of Women's Studies which led to a full time BA Arts (Politics & Sociology) at University College, Dublin. Colette is an advocate for lifelong learning.
She joined Toastmasters in 2016 Colette and obtained her Competent Communicator and Competent Leader Awards. She is currently a proud member of two Clubs, Dublin South Toastmasters, Leopardstown and Digital Communicators Advanced Online Club serving as the Logistics Person and Vice President of Education respectively
Colette Ainscough is the warm and friendly face of Digital Communicators and her strength is in bringing people together in a positive and supportive way . She has been the driver and the glue for the club, resulting in numerous high quality meetings…. especially in last 2-3 months.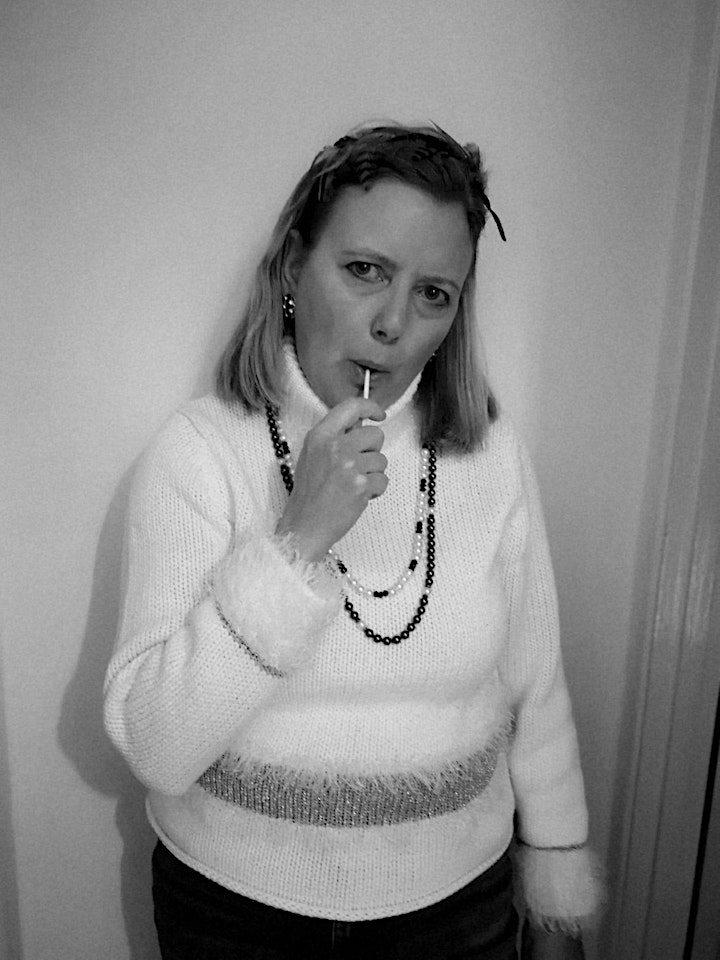 Amy Polegate, Jocelyn's moody, teenage daughter is played by Antonia Harrison.
Amy is a sulky teenage daughter who is only happy with a plate of food in her hand.
Antonia is a mental health therapist and stood for Parliamentary election for the Liberal Democrats in 2017 and 2019. Antonia has been involved in many election campaigns.
Antonia Harrison DTM joined Toastmasters in 2009 in a new Dutch speaking club in Belgium becoming their VPE then President. She lived in Belgium and Spain for sixteen years and is multilingual.
This year, she is Immediate Past President and VPE of Shilling Speakers, VPPR of Blarney Club and a member of Digital Communicators.
Antonia's is dedicated to improving and supporting the art of public speaking within the Toastmasters world.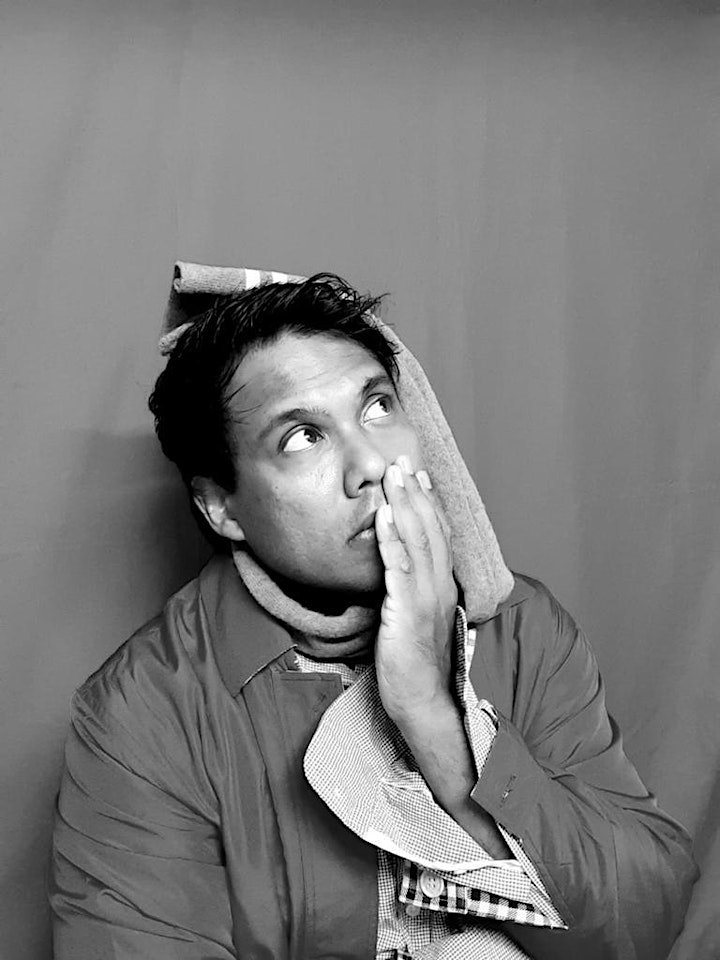 Brinton Chalke.- An artist is played by Krishn Ramchurn
Brinton the younger brother is an artist, but no-one has ever seen one of his paintings or drawings. He has a secret.
A project engineer by profession, Krishn transited to the world of corporate training and coaching in 2014. He is a certified John Maxwell Team coach, speaker and trainer, and delivers paid workshops and training sessions in communication skills and customer service. Krishn enjoys facilitating online mastermind groups and is helping people tap into their potential.
Krishn has been a Toastmaster since 2011 and is currently working on his 4th DTM. Hailing from Mauritius, he is a member of 4 clubs in different of the world parts of the world and is an Area Director in Canada.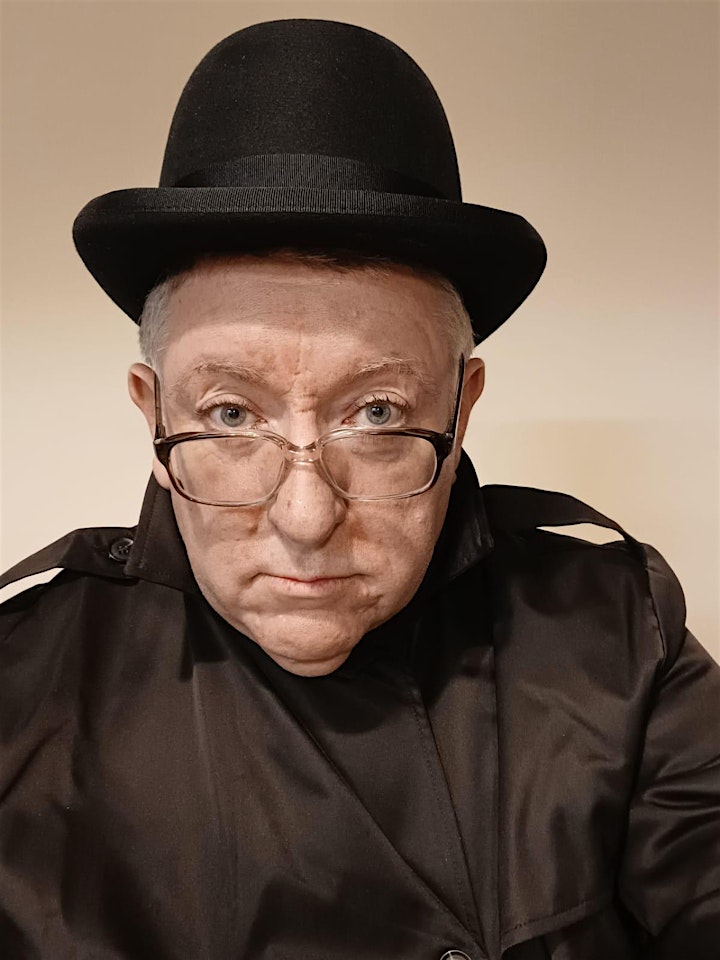 Norris Honeywell, Private Detective. is played by Andrew P. Bennett
Norris Honeywell, Jocelyn's boyfriend is the World's Worst Private Detective.
Andrew has also produced and directed this play.
Andrew P. Bennett has travelled the world as a professional classical singer and speaker appearing at the world's great festivals in Europe, Asia & South America. He is a public speaking and voice coach. He has shared his vocal know how with people of many cultures in varied contexts – conference centres, theatres & recording studios. He studied Opera and Stagecraft at the Royal Northern College of Music. Andrew is a Fellow of Trinity College , London and the Royal Society of Arts.
Andrew P. Bennett DTM joined toastmasters in 2008. He is a member of 4 clubs plus a charter member Digital Communicators. It is a huge privilege to have Andrew Bennett as a dedicated member of Digital Communicators; he shares his expertise generously at each and every meeting.
In 2014/15 Andrew was awarded Toastmaster of the Year in District 91, and he is the Table Topics Champion in 2021(D91).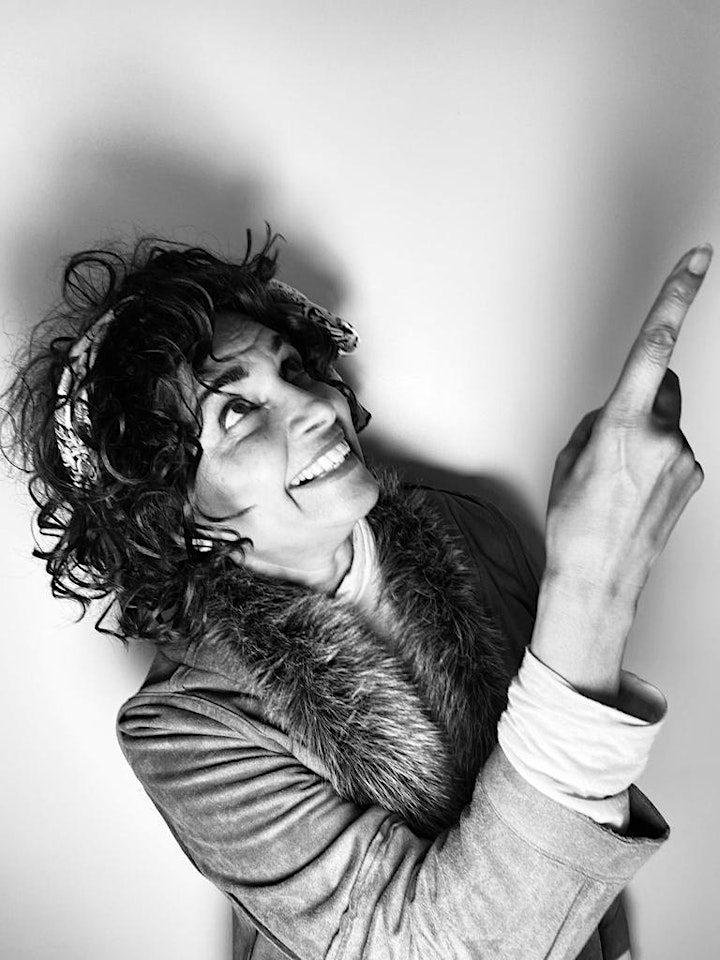 Wendy Windwood, mother of three boys, pet shop owner and potential heiress is played by Kavita Dulai.
Kavita is passionate about clear concise communication and engaging storytelling in the world of science. She is a multiple award winner in the world of medical sales . Professionally, she is a member and leader of sales training, coaching and mentoring teams.
Kavita is from a family of yogis and was the last to take up the practice. She now practices daily Hatha, Vinyasa and Hot Yoga.
Kavita Dulai DTM joined Toastmasters in 2012 ,and is a member of two advanced speaking clubs including Digital Communicators where she helps with PR activities. She has mentored clubs and speakers. Her proudest moment was to see one of her mentees (a Parkinson's-sufferer) speak for 40 mins to 100+ pharmacists at the Royal Pharmaceutical Society, which provided them with insight into the daily lives of 'Parkinson's sufferers.